Creating a direct path to brand success.
THE DIRECTPATH DIFFERENCE
Their path to becoming an industry leader was clear: establish a visual identity that is strong, recognizable, and uniquely theirs. DirectPath guides employers and brokers through the health care system with a cohesive suite of year-round services to reduce cost and increase benefits engagement. We worked together to create a full suite of materials so they'd have what they need for every step of the path.
Visit Client
Solutions
Brand Strategy
Animation
Print Collateral
Video
Web Design & Development
Website Design & Development
We created an engaging homepage hero banner using ambient video. This enabled us to showcase their approachable health care advocates and online tools for saving on health care costs. Their thought leadership pieces are well-known in the industry and have a prominent home in the resources section, where users can easily access and download relevant materials.
Marketing Collateral
DirectPath routinely publishes a wealth of ebooks, case studies, whitepapers, reports, and other thought leadership pieces. We take their expertly drafted content and design professional, yet accessible pieces, establishing a consistent look and feel across all materials.
Animated Videos, Infographics, and Emailers
The ever-evolving world of health care benefits and plan administration can be confusing and difficult to understand. We created a series of approachable animated videos and infographics that help to address otherwise perplexing topics in a more relatable way. An extensive email campaign assists with lead generation and helps them reach their target audience with on-brand messages.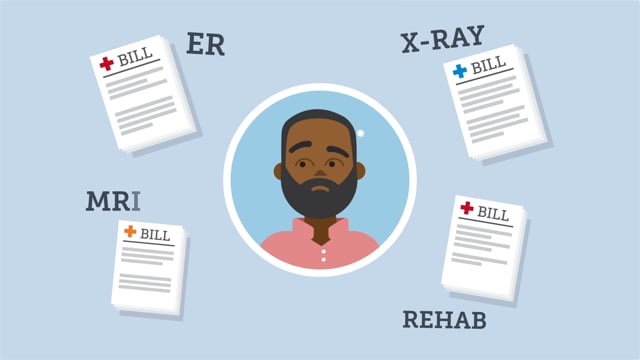 Advocate Video
This video tells the story of "Paul", a typical member who receives medical care but then is blindsided by hefty medical bills. The video explains how working with his DirectPath advocate eases his burden, saves him money, and doesn't leave him feeling lost.
I have had the pleasure of working with Jackrabbit Design for more than 15 years. Jackrabbit continually delivers on creating, managing and implementing our vision on time and on budget.

Working with the team is effortless. They quickly grasp concepts and accomplish projects with little revision. The talented team is not only creative and imaginative but dedicated and determined. They truly are an extension of our team.
Petra Marino DirectPath
Get in Touch